Hoover Laundry Range of Washers
Hoover is a trusted brand that can be found in good quality electrical retailers online and in the high street. Expect to find energy and water efficient Hoover washing machines and washer dryers in a range of prices. Freestanding and integrated washing machines to fit seamlessly into your kitchen space at a price you can afford. Choose from advanced washing appliances packed with intelligent features to low priced models with basic functions for smaller loads. Whatever your laundry requirements Hoover has it covered.
Save on Large Appliances
View Cashback Laundry Offers
Washing Machines under £200
---
Where Can I Buy Hoover Washing Machines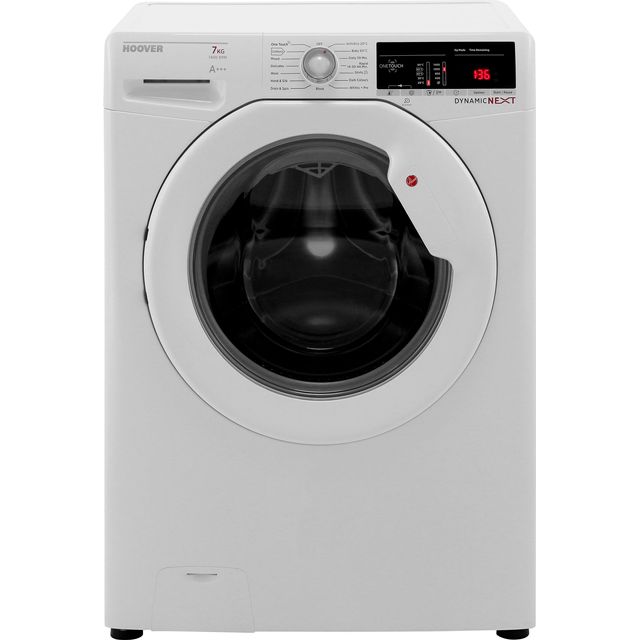 Hoover Dynamic Next Advance DXOA147LW3 7Kg Washing Machine with 1400 rpm - White - A+++ Rated
ao.com
Price: £299.00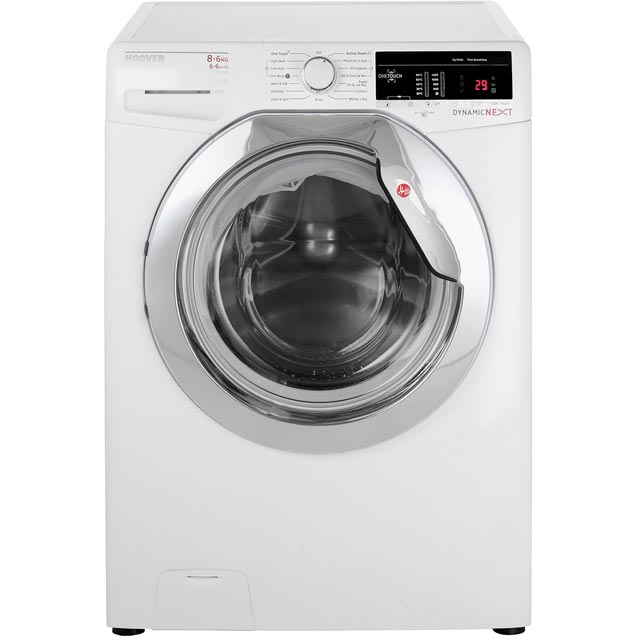 Hoover Dynamic Next WDXOA486AC 8Kg / 6Kg Washer Dryer with 1400 rpm - White - A Rated
ao.com
Price: £429.00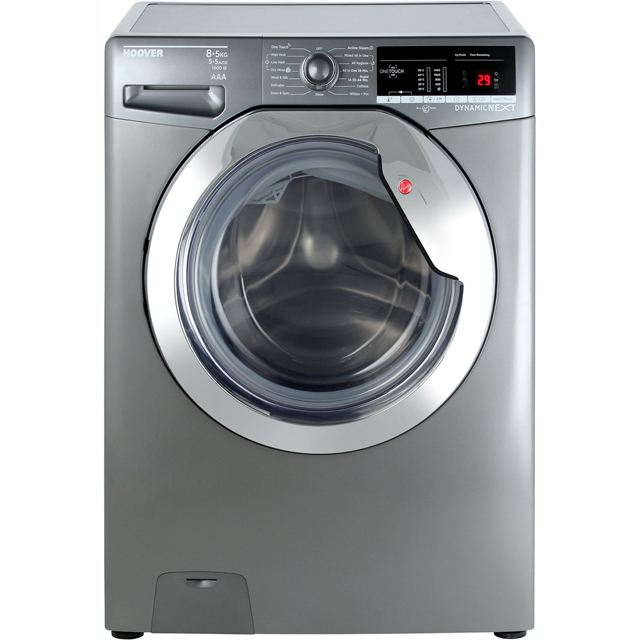 Hoover Dynamic Next Advance WDXOA485ACR 8Kg / 5Kg Washer Dryer with 1400 rpm - Graphite - A Rated
ao.com
Price: £469.00
Easy to Load Hoover Washing Appliances with Smart Features
Unique additions such as All in One Technology allows whites and brights to be washed together. Easy to load newer models come with extra large front portholes placed higher up on the machine. KG Mode is an intelligent sensor that weighs laundry within the first four minutes of the cycle. The clever feature then adjusts the water consumption, electricity and cycle length to match the load.
Washer Dryers and Washing Machines with Quick Wash
In a hurry then look no further than a Hoover washer dryer with Rapid Wash and Dry. A handy function that gets the job done in under an hour. For those preferring an all in one appliance or only have room for one machine compare Hoover washer dryers. Many freestanding and integrated washing machines have quick wash functions too. You will find models with a speedy 14-minute wash cycle that's perfect for when you only need a few items refreshed.
How Much is Hoover Washing Machines
If you are lucky you may grab a Hoover washing machine on sale for under £300. The range consists of 6kg, 7kg, 8kg, 9kg and large load capacity 10kg washing machines. Comparing prices will give you an idea about what to expect from your washer. Prices will vary depending on special features, drum size and spin speeds of 1200, 1400 and 1600 rpm. Newer models with cold fill are all energy efficient with an energy rating of A+ or A+++.
Wi-Fi Enabled One Touch Smart Washing Machines
Get the best washing performances from Hoover's range of smart washing machines. Clever control at your fingertips with progress reports recommended cycles and so much more. A Wi-Fi enabled washer provides all the information you need to get the perfect wash from your machine. Choose between the Hoover One Touch or Wizard Wi-Fi washing machine. Hoover's Wi-Fi range allows remote monitoring compared to One Touch models that work with proximity control only. One Touch is available on Link and Next washing machines. Download the innovative Hoover Wizard App on your smartphone and enjoy complete control.